The carpet has good elasticity, resistance to dirt, no fear of stepping, no fading, no deformation. In particular, it has the ability to store dust. When the dust falls on the carpet, it will no longer fly, so it can purify the indoor air and beautify the indoor environment. The carpet has the characteristics of soft texture, comfortable foot feel and safe use.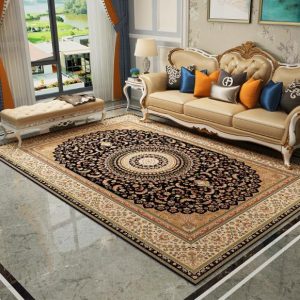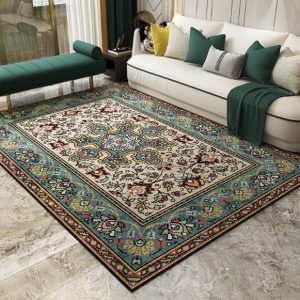 Variety style
Carpets are divided into chemical fiber carpets, wool carpets, hemp carpets and other varieties; although carpets have different materials and styles, they all have good sound absorption, sound insulation and moisture resistance. After the families living in the building spread the carpet, it can reduce the noise interference from the upstairs and downstairs. The carpet also has the function of cold protection and heat preservation, which is especially suitable for the rooms of patients with rheumatism. Wool carpets are the top grade among carpets and are called the "queen" of interior decoration art.
The structure of the carpet is mainly made of animal hair, plant hemp, synthetic fiber, etc. as raw materials, through weaving, cutting and other processing processes to produce a high-end floor decoration material. There are two main types of carpets: pure wool and chemical fiber: pure wool carpets are divided into two types: hand-woven and machine-woven. The former is a pure wool carpet product produced by traditional manual technology, and the latter is a pure wool carpet product developed in modern times using machine production.