Many people who buy household floor mats do not know how to maintain and clean the floor mats. Today, this article will share with you the maintenance knowledge and cleaning skills of household floor mats. Not much nonsense, the content is as follows: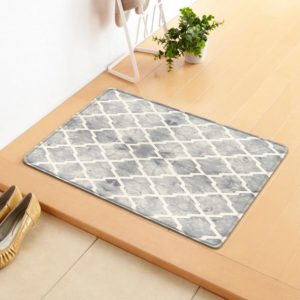 How to maintain the mat
1. When the weather is good, take it out in the sun to sterilize it, and place it indoors for a long time. If it encounters humid air, it is easy to mold.
2. Dry it immediately after washing to keep it dry.
3. Accidentally stained with mime, paint or soup, etc., should be washed immediately to ensure it is clean and prevent peculiar smell.
Floor mat cleaning tips
1. Like daily care, shake off the dust on the floor mat.
2. Use a high-pressure water pipe to rinse, preferably with a water temperature below 40°C. You can use some neutral detergents instead of acid-alkaline detergents, because it will accelerate the aging of the floor mat.
3. When cleaning, make sure that all the residues of the cleaning agent have been rinsed, and dried in time after cleaning to sterilize.